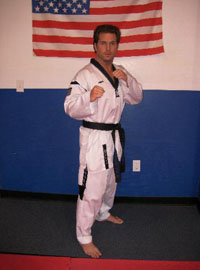 Master Sean D. Ramey
Master Sean Ramey is the owner and operator of Kentucky Tae Kwon Do and Fitness Academy. He has been involved in martial arts most of his life and currently holds a 7th degree black belt. Master Ramey is an inductee to the U.S.A. Martial Arts Hall of Fame.  He is a 13 time State Champion and has won more medals in collegiate, state, national, and international championships than any other instructor in the state of Kentucky. Master Ramey has trained several other martial arts school owners around the state. He has appeared in martial arts movies and several feature films & television shows.  He is also certified by the Korean Tae Kwon Do headquarters in Seoul, Korea. Master Ramey is a FAST Defense (Mugging and Rape Prevention) Instructor as well as a CDT (Non Deadly Force) Tactical Master Instructor and is a USA Taekwondo National coach.  E-mail Master Ramey.
Visit YouTube here for a Highlight reel of Master Ramey's tournament performances.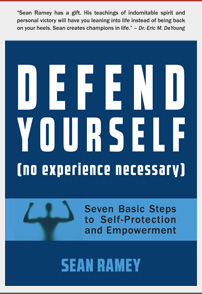 Click here to purchase Master Ramey's book on Self-Defense and Awareness!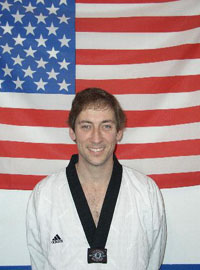 Master David Deuchars
Master Deuchars is the Chief Instructor at the Academy and has been training in Tae Kwon Do since March 1979. He received his black belt certification and began teaching in 1981. He holds the current rank of 6th Degree Black Belt. He is certified by the Korean Tae Kwon Do Headquarters and sits as a member on the USTA Advisory Board. Master Deuchars was the 2006 Nationals Form Gold Medalist and has also coached several Junior Olympic/National Medalists. He is certified as a FAST Defense/Mugging & Rape Prevention Instructor. He has been recognized by a Kentucky State Senator for outstanding achievement.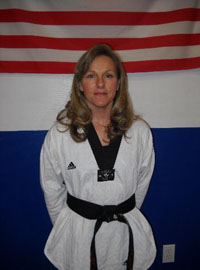 Ms. Cindy Wathen
Ms. Wathen has been an instructor with Kentucky Tae Kwon Do and Fitness Academy since 2006. Ms. Wathen holds a current rank of 4th degree (world certified) black belt.  She is a former medalist in state competition in forms and sparring. Ms. Wathen endeavors to give back to the community and is a wonderful asset to our school. She has served on the committee for the American Cancer Society's Relay for Life for over 10 years. She has two sons, both of whom have also earned their black belts.