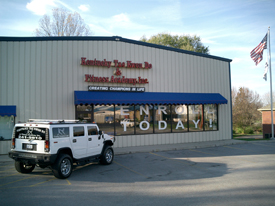 Kentucky Tae Kwon Do is rated as one of the Top 50 Martial Arts Schools in the country. We are located less than 10 miles from the city limits of Louisville, KY in the town of Crestwood, KY.  Whether you want to become well versed in martial arts, learn discipline and respect, or gain fitness, we have a program that will allow you to attain your goals.
Kentucky Tae Kwon Do is owned and operated by Master Sean D. Ramey.  Master Ramey began Tae Kwon Do at the age of nine and by age 11 received his black belt.  This achievement made him the youngest black belt in the American Martial-Arts Association.  Certified by the Korean Tae Kwon Do Headquarters, in Seoul, Korea.  He is currently a 6th degree black belt and has been inducted into the U.S.A. Martial Arts Hall of Fame.
What Exactly is Tae Kwon Do?
Tae Kwon Do is a Korean Martial Art that was developed over 2,000 years ago.  Today, it is the world's fastest growing sport and most popular martial art.  People have found that Tae Kwon Do is an excellent way to lose weight, gain flexibility, learn how to defend themselves while at the same time having fun.
Tae Kwon Do can benefit any individual or family, regardless of skill level or age!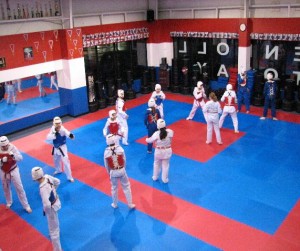 Kentucky Tae Kwon Do and Fitness, Inc. offers:
Family Classes
Tiny Tigers Program: Ages 4-6 yrs. old
Junior Tigers Program: Ages 7-12 yrs. old
Adult Classes
Black Belt Instructors Course
Elite Olympic Training Program
F.A.S.T. Defense (Mugging and Rape Prevention)
CDT Training (Security and Law Enforcement)